We're thrilled to announce that Plair has won the 2021 Geneva Innovation Prize within the framework of the Grands Prix de l'Economie, awarded by the State of Geneva, the Office for the Promotion of Industries and Technologies (OPI), and the Geneva Chamber of Commerce, Industry and Services (CCIG).
Receiving the Geneva Innovation Prize is an enormous distinction that acknowledges our innovative efforts to shape the future of microbial environmental monitoring. Plair was founded seven years ago as a spin-off from the University of Geneva, Switzerland by Denis Kiselev and Svetlana Kiseleva, who developed its breakthrough technology for real-time particle detection. Since then, its systems have been installed in 14 countries across the globe for allergen and bioaerosol detection. Plair's ongoing work has led to a new method of rapid microbiological identification, which allows real-time particle monitoring in sterile manufacturing.
Judged by a jury of experts from industry, the State of Geneva, and academia, the award recognizes our groundbreaking innovation, implementation strategy, and positive impact. Our work is fully aligned with the UN Sustainable Development Goals. Read the full press release here.
The ceremony took place on September 21 in Geneva at the Bâtiment des Forces Motrices.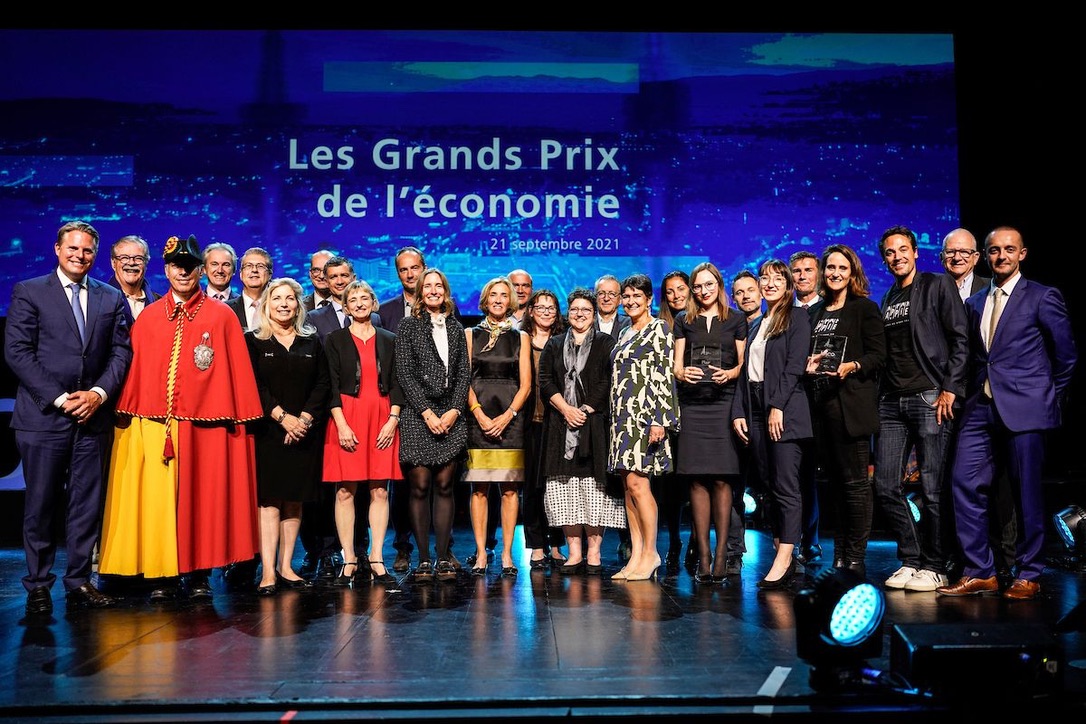 Back to news