Recently, Plair won the Sport and Air Quality Challenge in the category "Measure and mitigate the effect of poor air quality on athletes" sponsored by the Formula E, World Athletics, Union Cycliste Internationale and ENGSO Youth and organised by ThinkSport and Sustainable Mountain Alliance. We presented our unique solution based on our Rapid instruments to help athletes and sport event organisers monitor allergens and microbes in the air in real time.
Poor air quality affects athletes' performance
Air pollution and poor air quality is a growing concern within the sport and recreational industry. Allergens such as pollen can affect the performance of 15%-29% of athletes and 15%-40% of the European population. Our solution help athletes mitigate poor air quality by allowing organisers to schedule competitions, matches and activities when pollen levels are low, plans track and avoid areas where pollen level are high or by notifying athletes of the air quality in the vicinity so that they could decide whether to take preventive mediation or to simply wear a mask.
Setting new standards for health in sports
Moreover, with the recent pandemic, spectators and athletes are expecting and demanding more from sports and recreational venues when it comes to their health and safety. Providing indoor air quality assurance is essential in attracting fans back to their favourite games and sports. With our real-time air monitoring instrument, we can provide air quality insight to sports and event organizers, allowing immediate action and providing athletes and spectators a fun and anxious free experience.
About Plair SA
Plair develops and commercialises advanced laser-based instruments for real-time microbial, allergen and bioaerosol detection. Our instruments are all in solutions for microbial identification and particle counting, increasing efficiencies and automation, and allowing the improved management of risks related to biocontamination, allergies and asthma.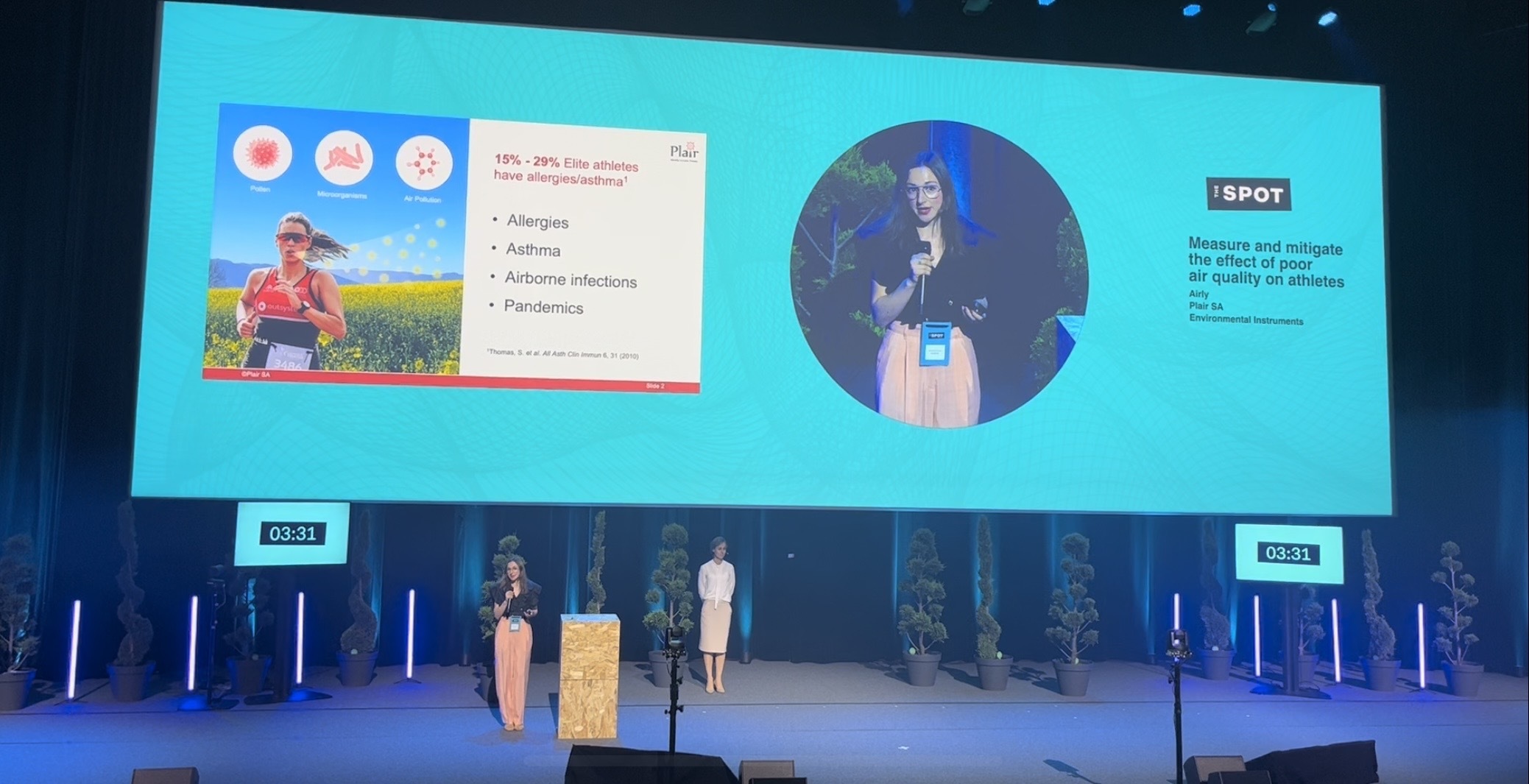 For more information regarding Plair instruments, please visit:
Instrument for real-time pollen monitoring Rapid-E+
Instrument for real-time microbial detection Rapid-C
Back to news