We at Plair are excited to announce that we are celebrating our 9th anniversary! These past nine years have been an incredible, adventure-filled journey, with challenges and successes. From the first day, our mission was simple yet ambitious: to identify invisible threats in the air. And we're grateful to report that, together, we've accomplished so much towards this goal!
Over the nine years, we've pioneered innovative solutions in research and various industries, including pharmaceuticals, food and beverage, cosmetics, and aerospace. We couldn't be more proud of what our team has achieved so far. Our accomplishments include:
1.The launch of three main products and accessories
Rapid-E+ and its predecessor Rapid-E, which are used for research, pioneered real-time allergen monitoring using laser spectroscopy. They helped multiple universities and meteorological services generate innovative projects to automate pollen monitoring networks in the European Union and better alert allergic populations, and advance bioaerosol research. We launched Rapid-E+ accessories, such as E-Catch, the airborne particle sampling unit, and PlairGrid Intelligent Tool software to complement real-time measurements. Dozens of peer-reviewed articles cite Plair technology and products, demonstrating the impact of our developments on atmospheric research worldwide.
Technological breakthroughs in outdoor environmental monitoring allowed us to extend Plair's applications to instantaneous viable particle monitoring in indoor environments with the launch of Rapid-C in 2019 and its subsequent development.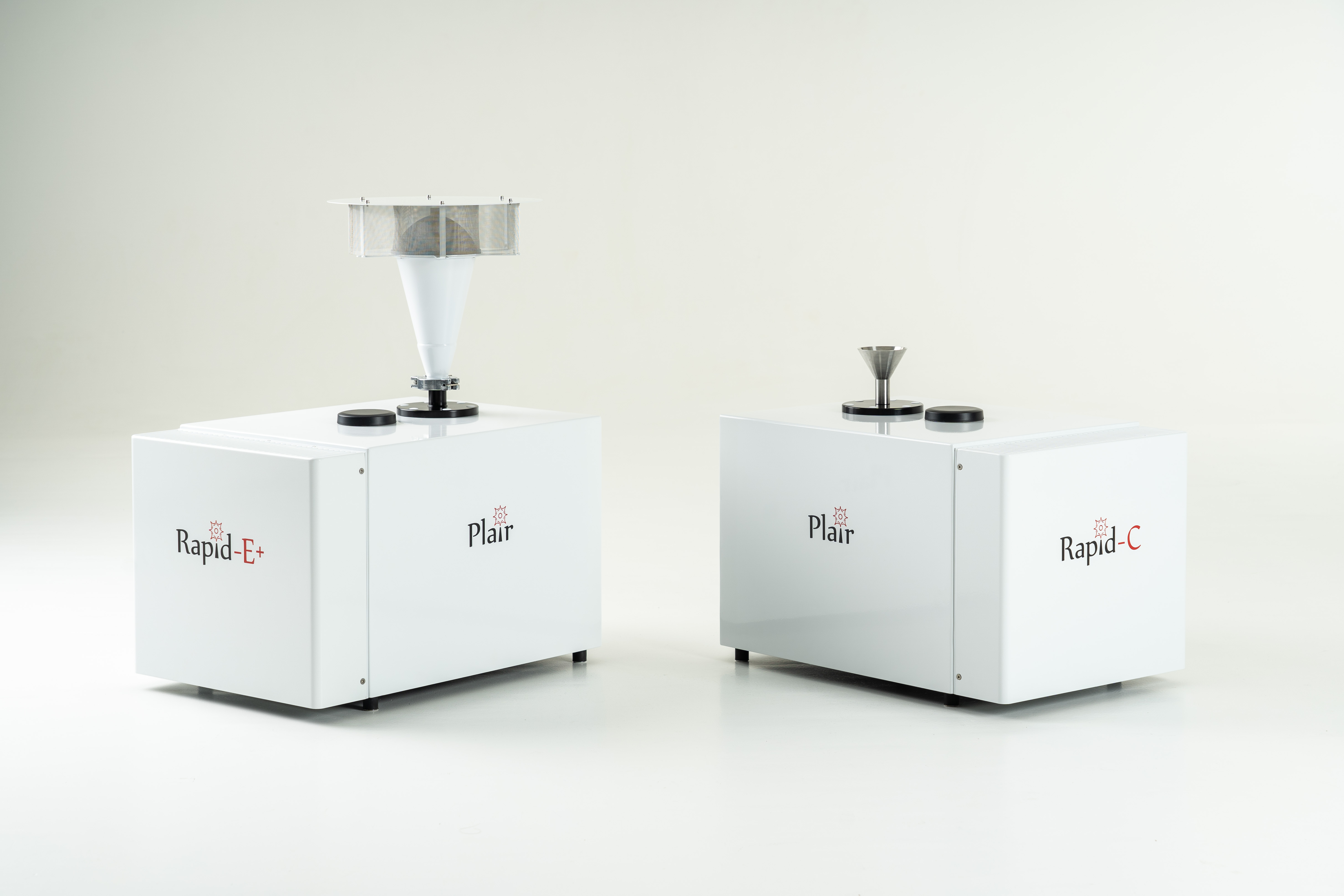 Rapid-E+ and Rapid-C detectors
2. The expansion of outdoor environmental monitoring
Plair has made significant progress in developments for the outdoor environmental monitoring market and expanded its reach to other continents with installations in more than 15 countries worldwide.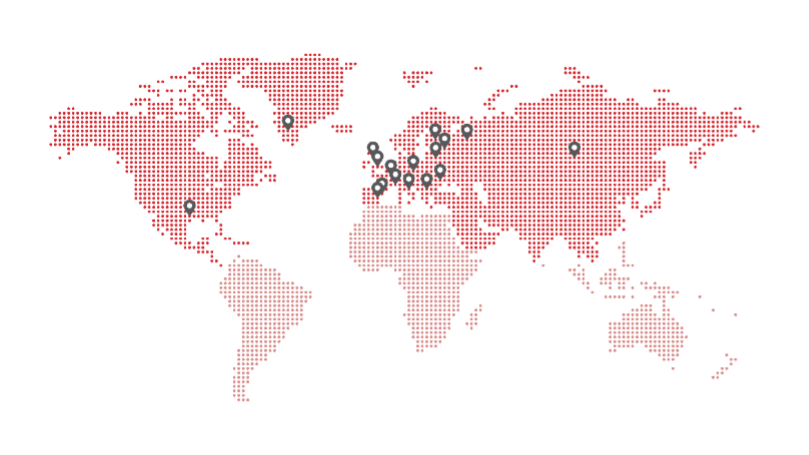 Plair's expansion of outdoor environmental monitoring to over 15 countries
3. Worldwide recognition in science
Our technology has been cited in more than 100 scientific papers and journals, including Nature, Atmospheric Environment, Applied Artificial Intelligence, and Science of the Total Environment.
4. A secured partnership
We've partnered with major industrial companies and demonstrated that our innovation provides them with valuable insights on their processes and helps them introduce a smarter and more sustainable contamination control strategy.
5. Team growth
Plair's team has grown significantly over the years, representing unique expertise in physics, laser technology, aerosol science, microbiology, and artificial intelligence. We are an international, diverse team whose members speak French, English, German, Chinese, Japanese, Russian, Italian, and Arabic.
6. An expanded production site
A new built-in facility has expanded manufacturing, production, and testing capacity, used to certify, validate, calibrate, and test Rapid-series instruments. Our R & D and manufacturing sites are now located in Switzerland and France.
7. Patent submissions
Believing in the value of intellectual property, Plair has submitted multiple patents since its incorporation. According to Swiss Federal Institute of Intellectual Property statistics, Plair is among the top 10 companies submitting the most patents in the canton of Geneva.
8. A prestigious grant award
Plair received a CHF 2.7 million grant in March 2022 from the Swiss State Secretariat for Education, Research and Innovation for the European Innovation Council Accelerator. The Accelerator is part of Horizon Europe, the EU's funding program for research and innovation that offers financial support to start-ups and small to medium-sized enterprises. The grant is being used to accelerate Rapid-C's certification as a rapid microbiological method and its commercialization for the aseptic processing market.
9. Swiss economic recognition
We were awarded the prestigious Geneva Innovation Prize in 2021 by the State of Geneva, the Office for the Promotion of Industries and Technologies (OPI), and the Geneva Chamber of Commerce, Industry and Services (CCIG). The prize acknowledges Plair's efforts to shape the future of microbial environmental monitoring.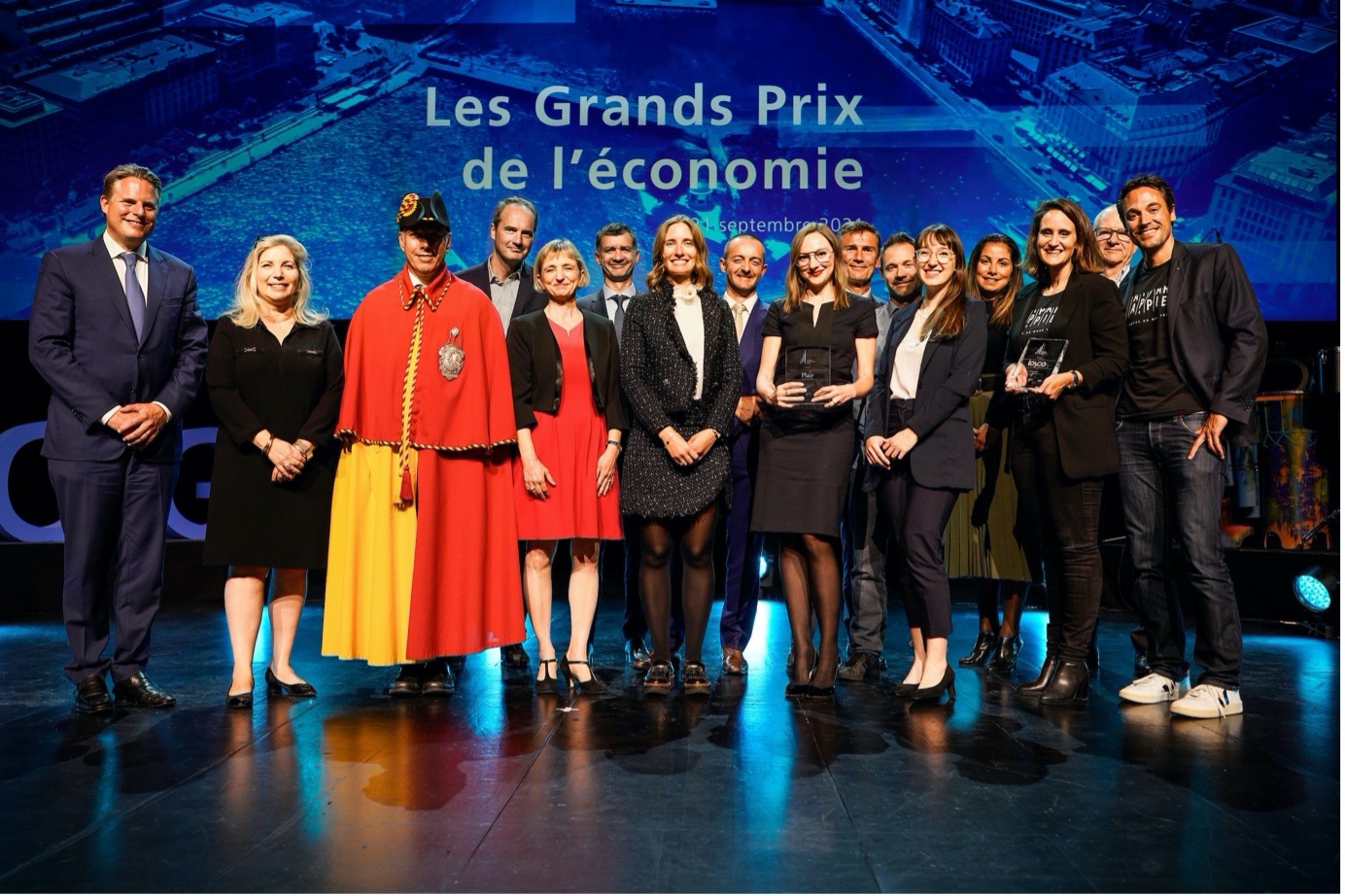 Geneva Innovation Prize 2021 award ceremony
10. Product exposure
The team presented our Rapid-series products in person and virtually at local and international conferences and meetings, such as at ContaminExpert; BioPhorum; PharmaLab; The Spot 2022; 7th Bioaerosol Symposium, Lanzhou; International Aerobiology Symposium; European Symposium on Aerobiology; European Aerosol Conference; and MedPalyno, among many others.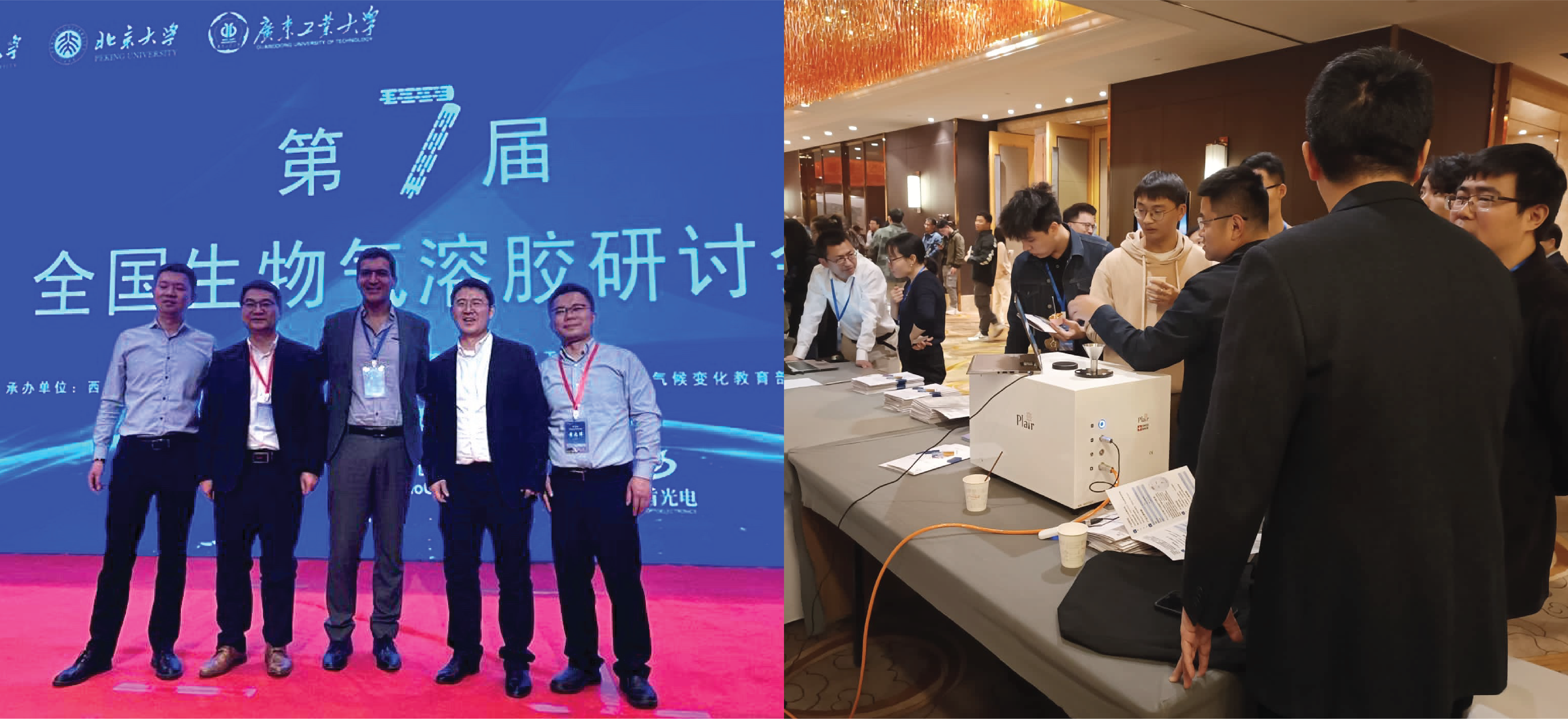 7th Bioaerosol Symposium, Lanzhou, China
Thank you for your support since our inception. Happy 9th anniversary to everyone as we strive for another memorable year ahead!
Back to news