This event, organized in collaboration with the Geneva Health Forum, will bring together leading experts, scholars and policymakers to address the crucial issue of indoor air quality in buildings.
Why Attend? The COVID-19 pandemic underscored the importance of ventilation in mitigating respiratory diseases. Beyond that, exposure to indoor pollutants significantly impacts health, productivity, and overall well-being. However, many buildings lack sufficient ventilation and measures to ensure good indoor air quality. The focus of the meeting is to consider what is needed at a strategic level to make effective change to improve indoor environments in buildings. We will explore the practical challenges and opportunities for understanding and mitigating poor ventilation in the most cost-effective ways.
Program Highlights: The conference features a stellar lineup of speakers, including world-renowned experts in environmental engineering, health, and indoor environment research, government officials and policymakers. Engaging scientific sessions and interactive panel discussions will provide valuable insights into indoor air quality challenges and solutions.
When: September 20, 2023
Time: 11:00 AM - 3:00 PM
Venue: Hotel Schweizerhof, Bern, Switzerland
About First WHO/Europe Indoor Air Conference and Registration: Follow the link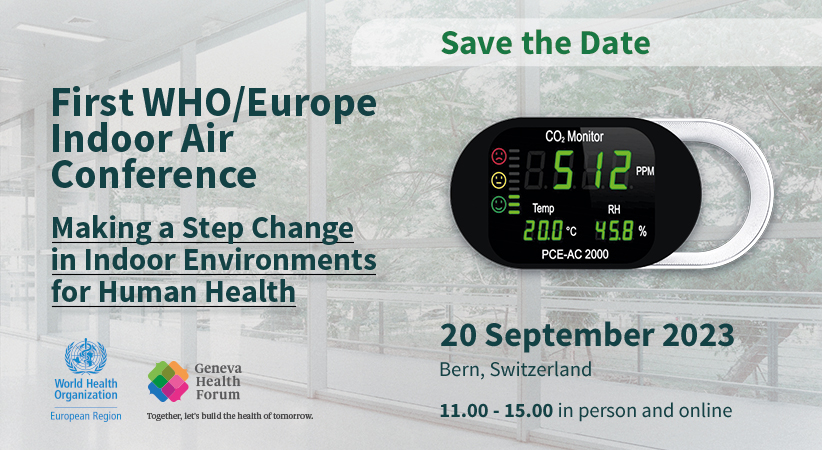 Back to news